E2L's mission is to develop and empower urban youth as emerging student leaders who will positively influence their families, schools, communities, and the world.
The four Fifteen program core values around which the curriculum is based – character, commitment, service, and lifelong learning, are the cornerstones on how we help accomplish our mission.

FIFTEEN Leadership Program
Our FIFTEEN leadership and life skills development program carries metro Atlanta high school students through a 3-year interactive curriculum focusing on core values of character, commitment, service and life-long learning. FIFTEEN develops emerging leaders and well-rounded individuals who take ownership of their future and promote social responsibility within their communities.
Impact Report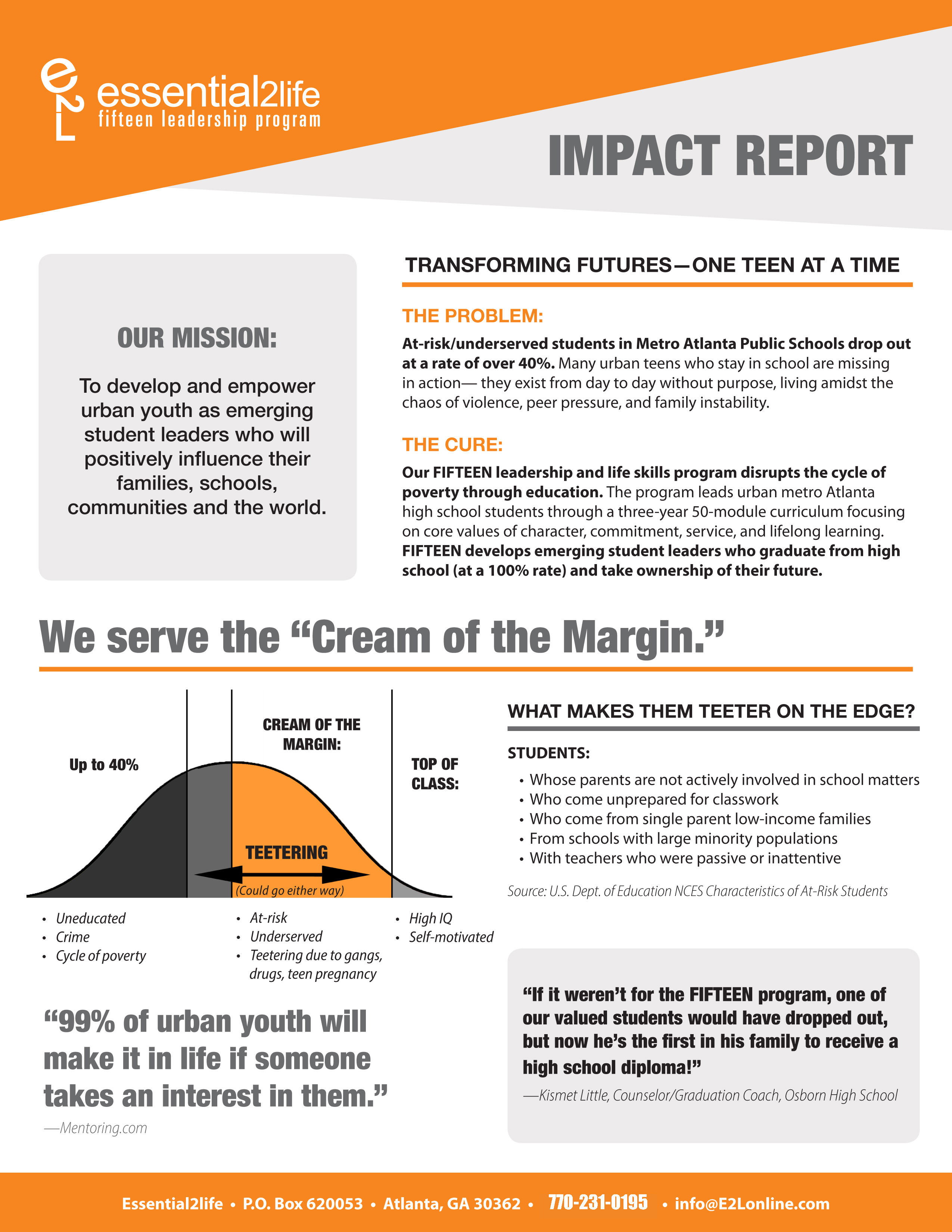 College Access
We prepare students for post-secondary success and help them gain access to leading public and private universities.